Lake fish delicacies from Kissakoski
Järvi-Suomen Kalatuote is a fish processing plant located in Kissakoski, Hirvensalmi. Kalatuote buys the fish directly from its trusted fishermen, who have set up their own fishing port company, Hirvensalmi Kala.
The products of Järvi-Suomen Kalatuote have identification markings that help to locate the origin of the fish. A new addition to Kalatuote's product packages is the D.O. The Saimaa mark, which indicates that the fish in question has enjoyed the wild waters in Saimaa and its vicinity, such as Puula, Haukivesi or Kyyvesi.
The cornerstones of our business are clean waters, high quality, an unbroken cold chain, proper handling of fish and reducing our carbon footprint.
- entrepreneur Tuomas Pöyry, Järvi-Suomen Kalatuote Oy
Ecology and sustainability are very characteristic of Kalatuote's operations. To minimise waste, the company uses a wide variety of fish species and produces pet products from non-food fish. And the small amount of waste that is generated ends up in a biogas plant.
Increasing the popularity of local fish is one of the main ideas behind the company's activities. To increase the popularity of fish, the company produces customer-oriented products such as processed, canned and fresh fish.
Custom-made products are a way to get the desired and wanted products to the market and new buyers for fish.
The products of Kalatuote are available in summer and during the season in our own store in Kissakoski and through the online order form on our website and in our online store to all parts of Finland and, by arrangement, abroad. Kalatuote also sells its products directly to dozens of shops in the surrounding area and neighbouring regions, as well as to restaurants and shops in the capital region and Turku.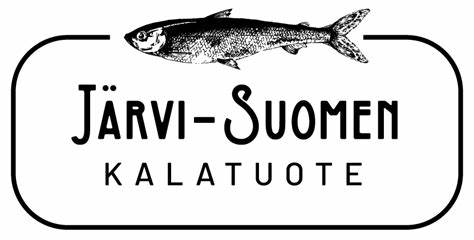 Contact
Tuomas Pöyry
puh. 0500 359 518
myynti(at)alatuote.fi

D.O. Saimaa -labelled products
fresh fish
frozen fish
processed and canned fish
roe