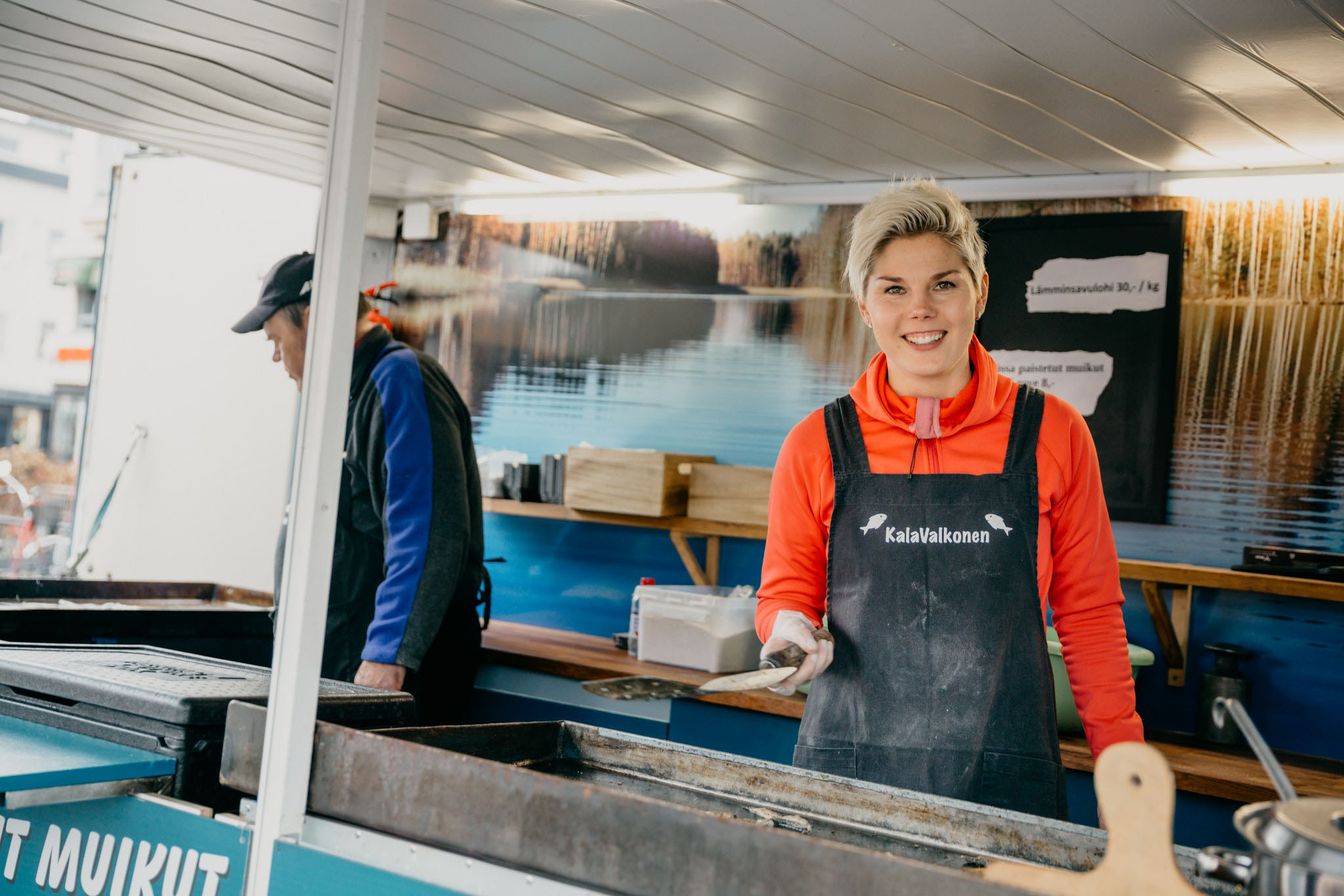 Is there anything better than butter fried vendace?
KalaValkonen's fishmonger's wagon at the Mikkeli market is surrounded by the delicious smell of butter fried vendace. Linda Valkonen, owner of the company, rolls the fresh vendace in rye flour specially developed for them by another D.O.Saimaa company, Rapion Mylly. Linda fries the vendace in butter until crispy using a pan developed by her father Heikki, from which the fats and flours can be easily disposed of directly into organic waste. A new batch is therefore never fried in old fat. The vendace is supplied by Erosen Kala, whose catches come from, e.g. Puruvesi, Haukivesi, Pihlajavesi, Paasvesi and Saimaa.
Fish freshness, quality and good customer service. With these lessons from my father Heikki, I dared to take a leave of absence from my job as a policeman and see what the job was like. Now I am a fish entrepreneur following in my father's footsteps and my heart's desire is to offer people good and fresh fish from the local Saimaa region! -entrepreneur Linda Valkonen
The main focus of the business is on summer and KalaValkonen's bake-out point can be recognized by the yellow and white sales wagon with its market tent in Mikkeli's market square. In autumn and winter, a blue and white vending car is available, which visits the Ristiina market and Mikkeli events at separately announced times. During the autumn and winter season, salmon is also smoked. And Linda's consistent line on the origin of salmon is clear. The salmon always comes from Puumalan Lohi in Puumala.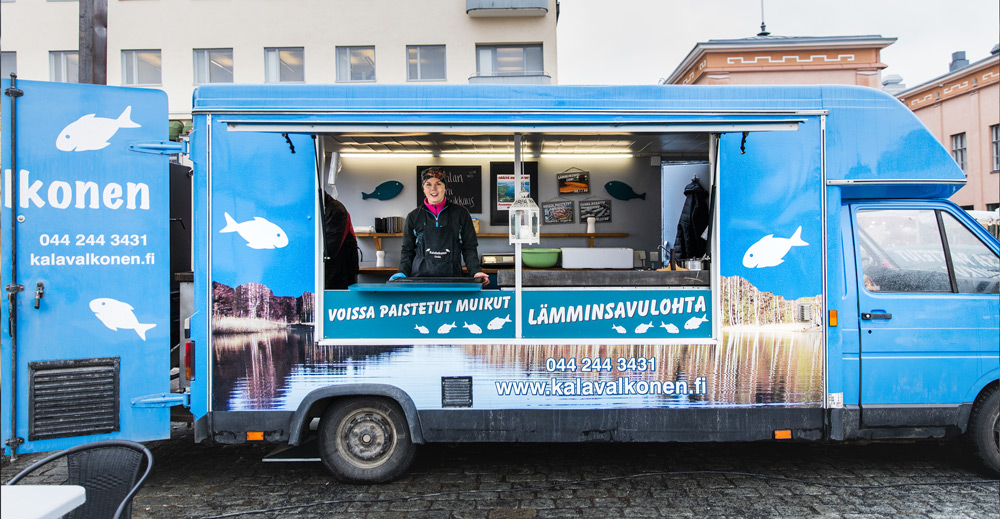 Contact

D.O. Saimaa -labelled products
Fried vendace (Erosen kala)
Smoked salmon (Puumalan lohi)