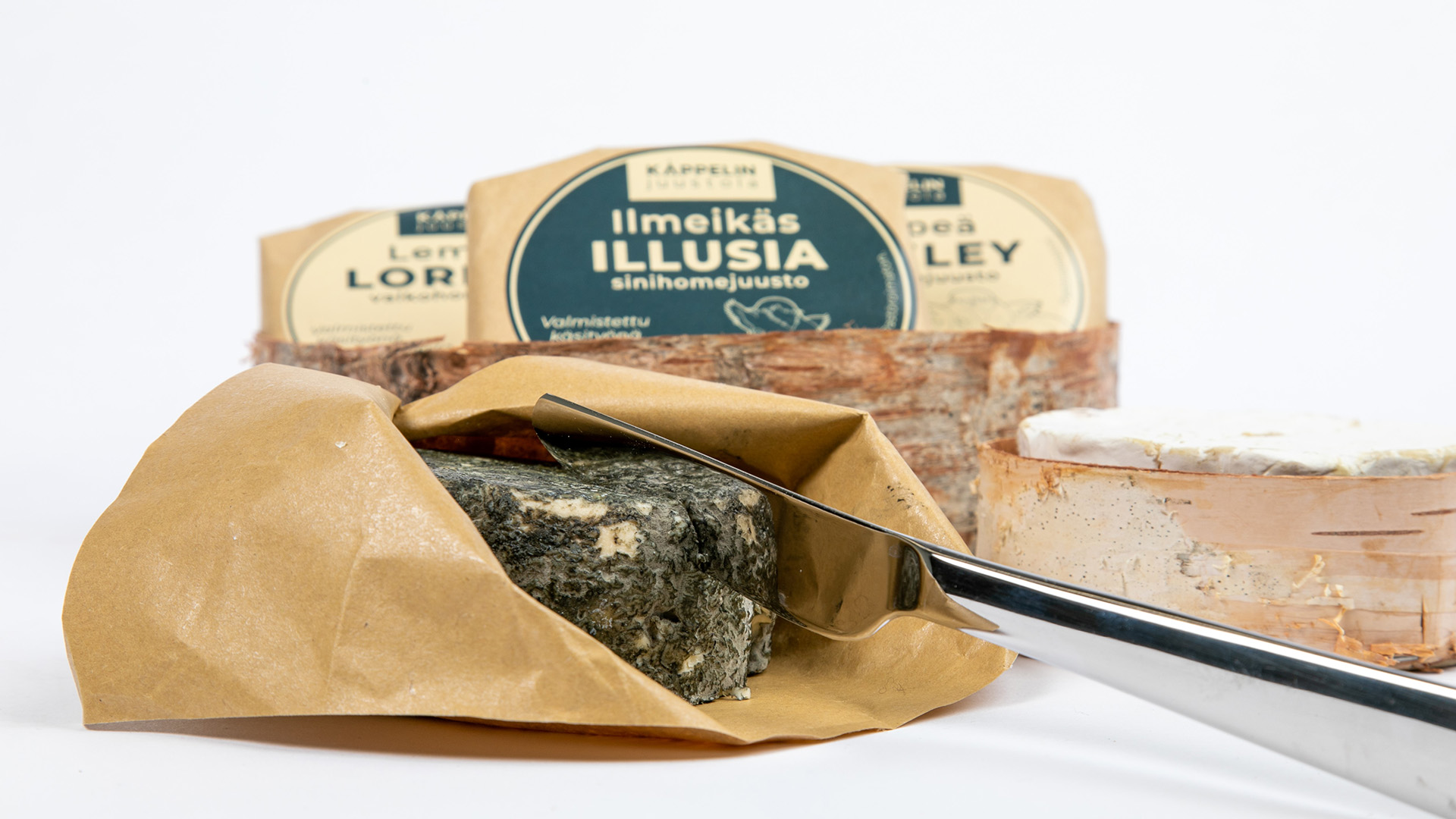 Kappelin juustola makes handcrafted cheese from raw milk
First there was a cow. It was expressive and beautiful, maybe a little sly. The cow was given the name Illusia. Then there was the chef who thought Illusia made the best milk in the world. This is how Petri Sikstus became a cheese maker, who started making unpasteurised blue cheese from raw milk, called Illusia. The cheese dairy was named Kappeli, the idea for the name being inspired by Petri's surname.
One factor in the quality of the cheese is that the cows producing the raw dairy are free to roam outdoors, eating the aromatic grass and forage grown in the bright summer of the fresh Saimaa wetlands. And because the cheeses are made from raw milk, freshness is key.
The cheeses are made in Otava in Mikkeli. The milk travels a few dozen metres to my cheesemaking pot. From there, it is good for the cheese maker to continue with fresh milk. — cheese masterPetri Sikstus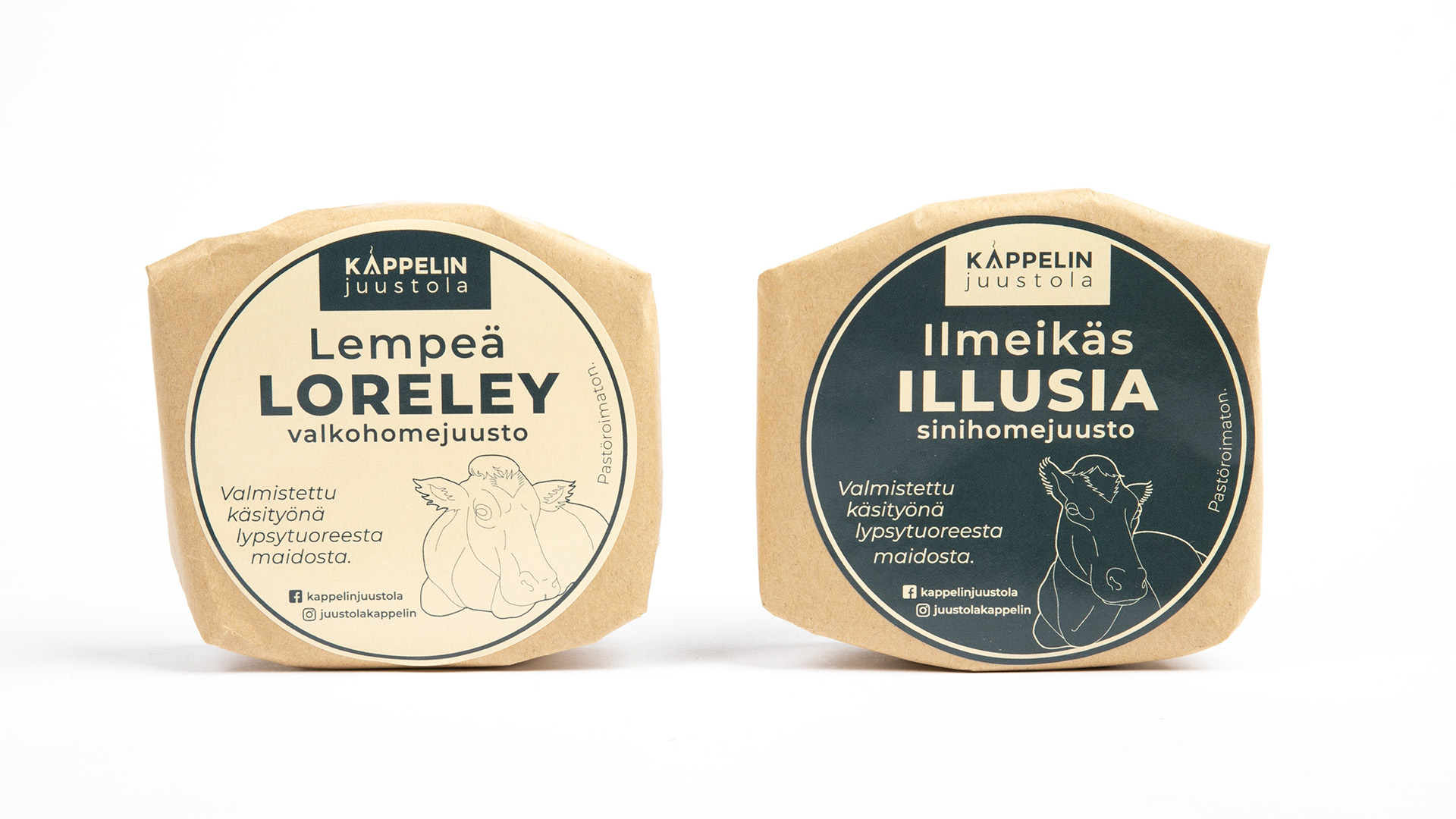 The Illusia cow had a daughter named Loreley. The same name is given to Kappeli's gentle white cheese which, like Illusia, is unpasteurised and made from raw milk. These delicious cheeses are available all over southern and eastern Finland. Proud of his cheeses, Petri Sikstus loads up his Jumpyjuustomobile and is happy to go on the spot himself to explain what makes Kappelin Juustola's products so special.
Contact us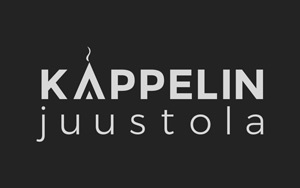 Contact

D.O. Saimaa -labelled products
Ilmeikäs Illuusia
-blue cheese
Lempeä Loreley
-white cheese