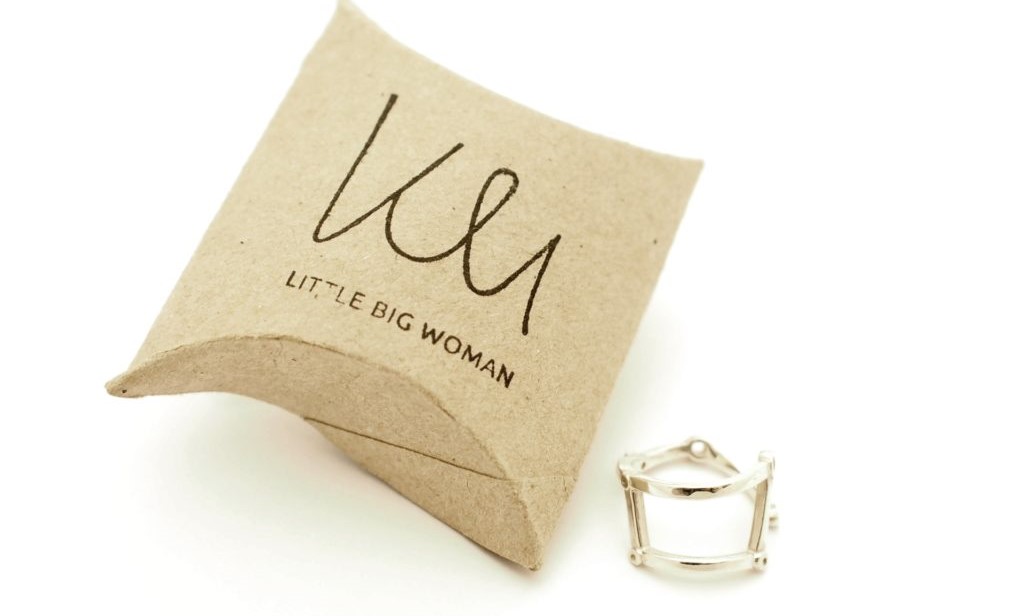 Kirsi Manninen makes jewellery with a unique design process and story at Otava in Mikkeli. The Otava Ring, part of the Universumi series, is born out of love and gratitude for the region.
For Manninen, Saimaa represents wealth. The idea for the lake jewellery was born already in the Mother's Day present I made for my grandmother in primary school. Inspired by the spontaneous style and bold colours of her childhood work, Manninen created the porcelain jewellery Järvi. The colours of the Järvi jewellery combine dark blue water with earthy sand. In addition, the details include gold leaf foliage, representing biotite, and water glittering in the light of the sun or moon. The surface of the porcelain resembles the slippery surface of water and the formal language also refers to fishing.
The responsibility in my production is reflected in my values of emptiness, respect, gratitude and openness
- designer, jeweller Kirsi Manninen, Little Big Woman
Manninen believes that every company has a responsibility to act in a sustainable way. All of Manninen's creation and production is done using traditional crafting methods. She thoughtfully produces products that are sustainable from generation to generation, with materials that can be further maintained and recycled.

Contact

D.O. Saimaa -labelled products
Korut
Järvi jewellery
Universumi series jewellery