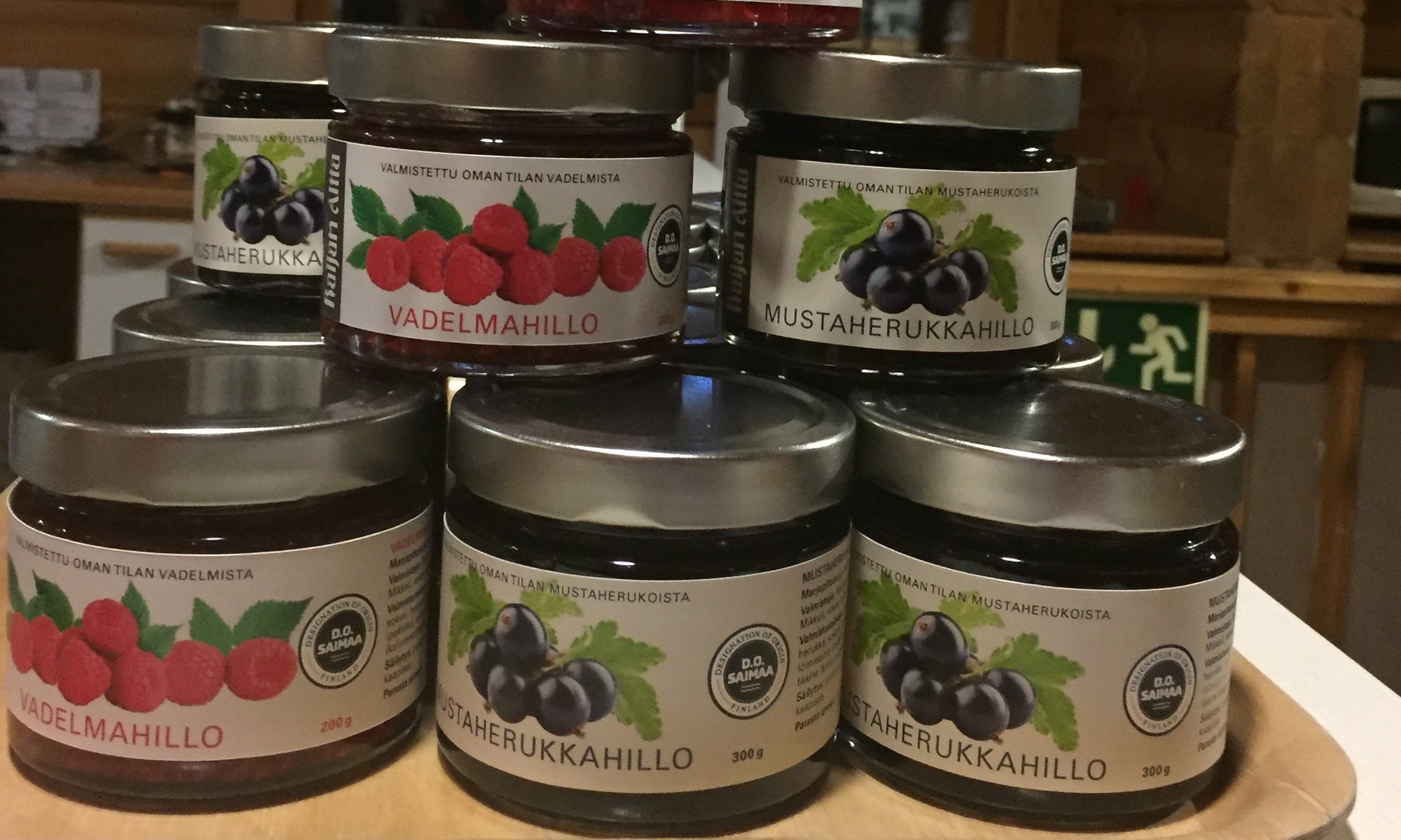 Fresh berries and processed berries
The Mikkeli-based farm product company Raijan Aitta has a long tradition of berry cultivation and processing. Raijan Aitta's products are served in restaurants in Mikkeli, for example, and consumers can buy the farm's berry delicacies from local shops and the farm's own summer market.
Raija Aitta's berries are grown in the farm's own fields, in a rotational cultivation system, in the middle of pure South Savo nature. The berries are picked by the farm's own paid berry pickers.
We observe good agricultural hygiene and hope that the need for pesticides will not arise.
- entrepreneur Katariina Turman, Raijan Aitta Oy
Aitta's jam and juice recipes are based on local food traditions: in particular, jam-making has been an important way of preserving berries for the winter season also in the Saimaa region. The processed products are created in the farm's own kitchen, which is approved as a food processing facility.

Contact
Raijan Aitta Oy
050 3054332
myynti(at)raijanaitta.fi

D.O. Saimaa -labelled products
Fresh berries
strawberry
raspberry
blackcurrant
Frozen berries
strawberry
raspberry
mustikka
blackcurrant
lingonberry
Berry juices
strawberry juice
blackcurrant juice
Berry jams
strawberry jam
raspberry jam
blackcurrant jam
raspberry-blueberry jam