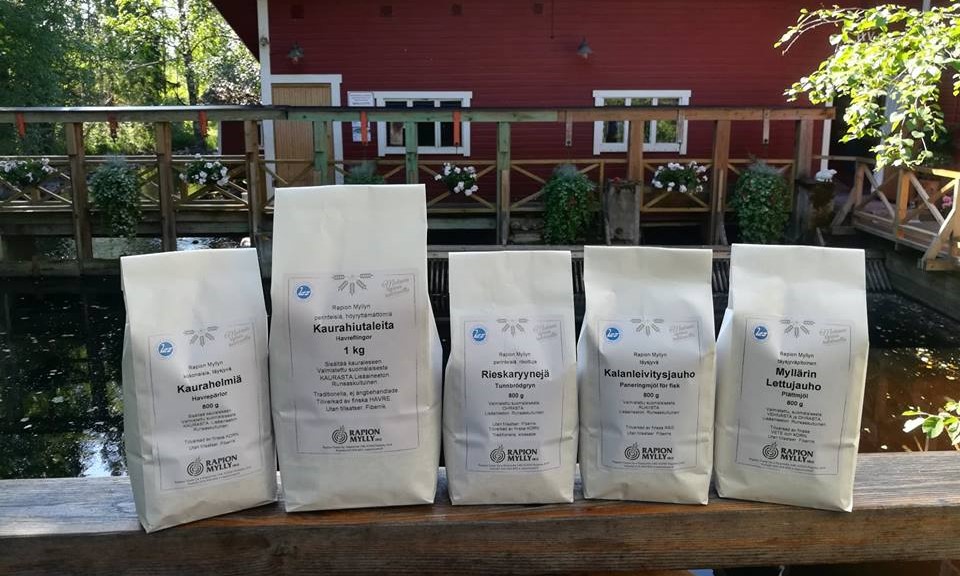 Fine cereal products respecting tradition and nature
Rapio Mill is located in the culturally and historically significant traditional landscape of Rapionkoski in Juva. In keeping with the traditional setting, Rapio's products are also created in accordance with old miller's traditions, taking into account modern legislation and technology.
At Mylly, we pride ourselves on the high quality and freshness of our products. When sourcing cereals, particular attention is paid to their purity and suitability for production.
We produce high-quality, local, fresh, minimally processed and additive-free cereal products
- miller Pia Härkönen, Rapion Mill
Before purchase, Rapio's people carry out sensory assessments and quality tests on each batch of grain in the mill's own grain laboratory. Laboratory tests can be carried out on the grain to determine its moisture, sugar content, hectolitre weight and sulphur levels. Freshness is guaranteed by the fact that the mill does not keep stocks: products are only made to order. When they are sent to shops or other customers, they are at the most a few days old.
At Rapio Mill, sustainable development principles are applied throughout the entire production chain. Transport mileage is minimised, and products going to stores are packed in reusable boxes. The waste material from the oat hulling process is used in the heating furnace and the dust flour from the grain milling process is used on a cattle farm in the village. In addition to retailers, you can buy Rapio products directly from the Mill shops.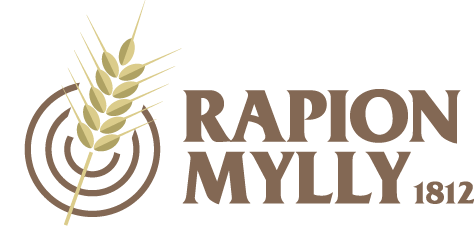 Contact
Rapion Tuote Oy
0400 341 417
rapiontuote(at)rapiontuote.fi

D.O. Saimaa -labelled products
Flour
Oat flour
Rye flour
Coarse rye flour
Fish baking flour
Rye porridge flour groats
Wholemeal wheat flour groats
Barley flour
Wheat wholemeal flour
Mylläri pancake flour
Flakes and groats
Oatmeal
Wholemeal Rye Groats
Grits
Bread grits
Barley grits
Porridge grits
Beads
Oat beads
Rye beads
Wheat beads
Barkey beads