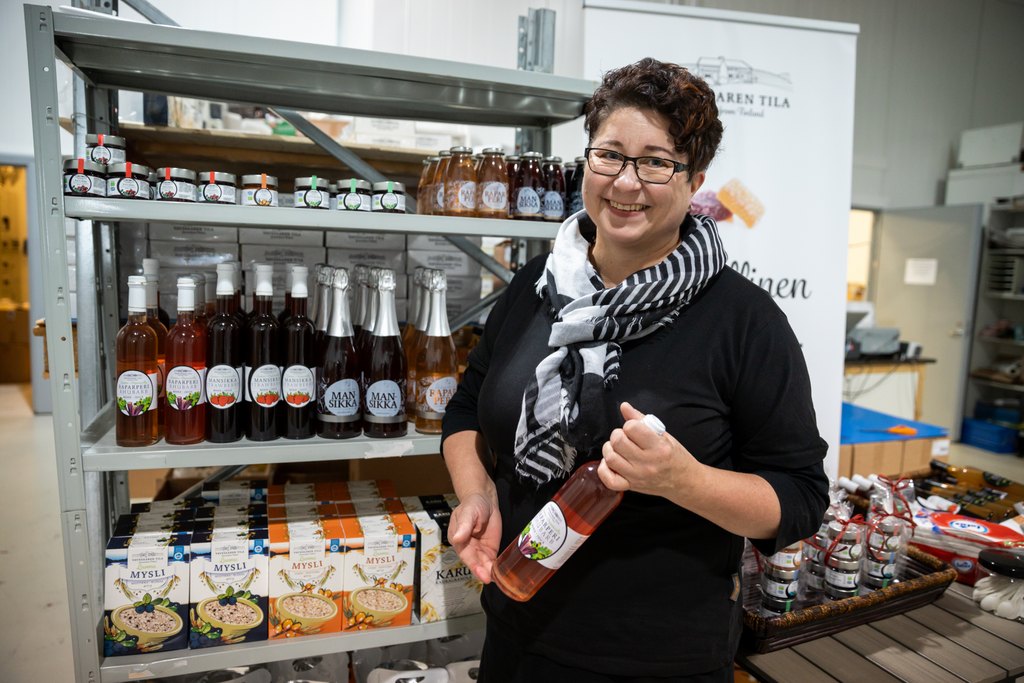 Delicacies for the love of natural flavours
Vavesaari farm is located in the beautiful landscape of South Savo in Kangasniemi. The history of the old family farm dates back to the 1700s. Vavesaaren Tila Oy produces and sells berry and grain-based organic food products with a genuine flavour, made partly from raw materials from the farm.
Our farm's recipes, handed down from generation to generation, and our continuous product development result in delicacies made from pure forest berries and organic crops. Instead of artificial ingredients, they contain a touch of morning dew, summer breeze and sunshine.
- rural entrepreneur Taina Laitinen, Vavesaaren Tila Oy
Vavesaaren Tila buys the berries for its jams and marmalades in autumn from local pickers in an organic picking area, which means that blueberry marmalade, for example, tastes like pure blueberries from the farm's own region.

Contact
Vavesaaren Tila Oy
Taina Laitinen
010 321 2220
taina(at)vavesaari.fi

D.O. Saimaa -labelled products
Jams
carrot marmalade
rhubarb marmalade
blueberry jam
lingonberry jam
Sweets
blueberry organic marmalade sweet
organic lingonberry marmalade sweet